August 24, 2023
THE DOWNSIZERS THRIVING AT PRADELLA'S ENCLAVE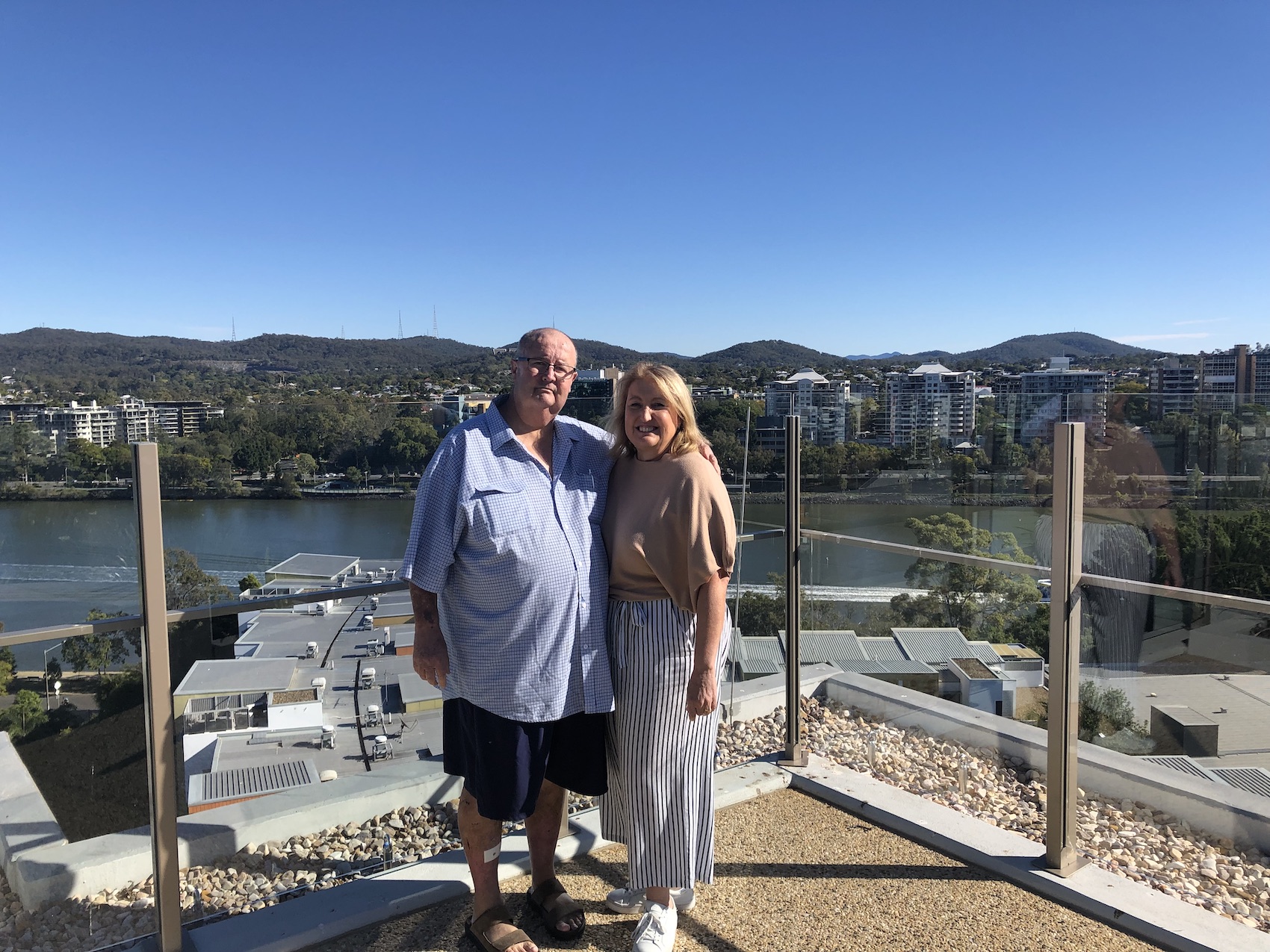 Brisbane natives who recently relocated from their five-bedroom family home in Underwood, David and Wilma James are among Enclave's newest residences within Pradella's Riverside West End precinct.
Having moved in during late July, the James's are settling into their new urban lifestyle while enjoying getting to know West End and the extensive creature comforts on offer within their masterplanned Pradella community.
Self-proclaimed downsizers, David said that with the couple's three children grown up and out of the nest, it was time to move into a home more suited to their lifestyle.
"I must admit, West End was one of the last places we looked at," David said.
"We really wanted something new, which was hard to find, but when we came across Pradella not only was it new, but there were many great benefits in terms of the facilities available."
With extensive community amenities including a wellness and fitness centre, rooftop Eden, resort-style pool, lush landscaping and community gardens and more, Enclave was popular among buyers, selling out in less than six months.
Those benefits aside, Enclave became renowned for its exceptional special benefits within each apartment, a standout feature that was executed with the help of award-winning architects, Rothelowman.
With demand for apartment homes growing and a property shortage on the rise, David and Wilma James knew they had to act swiftly to secure the right residence for them.
"We'd never bought off a plan before and when we spoke to our friend who is a solicitor, he sent us a 16-page document as to why we shouldn't buy off-the-plan," David said.
"He also advised that if we did go ahead, that Pradella is a very reputable company and possibly, the exception."
Needless to say, David and Wilma went ahead with their off-the-plan purchase and while they couldn't fully grasp what they were going to receive, there was one major reason as to why they pushed ahead.
"We had faith in Pradella's reputation," David said.
Now, after being settled into their new home with their two cats Shadow and Snowflake, David says that the process was so seamless that his solicitor has become a fan of buying off-the-plan.
"It's been really, really fantastic." he said.
"It's a great product and it's everything we wished for – all of our family and friends agree how great it is."
The Enclave development isn't the only thing the James's are enjoying about their new lifestyle, they've also found that the shopping facilities of Montague Markets, collection of surrounding restaurants and convenient access to public transport is unbeatable.
"I can honestly tell you, there's nothing I don't like," David said.
At Pradella, we have a commitment to upholding our reputation as one of Queensland's most innovative, longstanding and trusted developers since 1959. It is with a strong focus on creating more than just a place to live that we are able to deliver the very best in urban living for residents within the Riverside West End precinct.
We are now selling stage two of Pradella's final Riverside West End community, The Lanes. Take at Cascade Residences or register your interest here.