October 22, 2021
PRADELLA PROVES VERSATILITY WITH BUYER CUSTOMISATIONS A BREEZE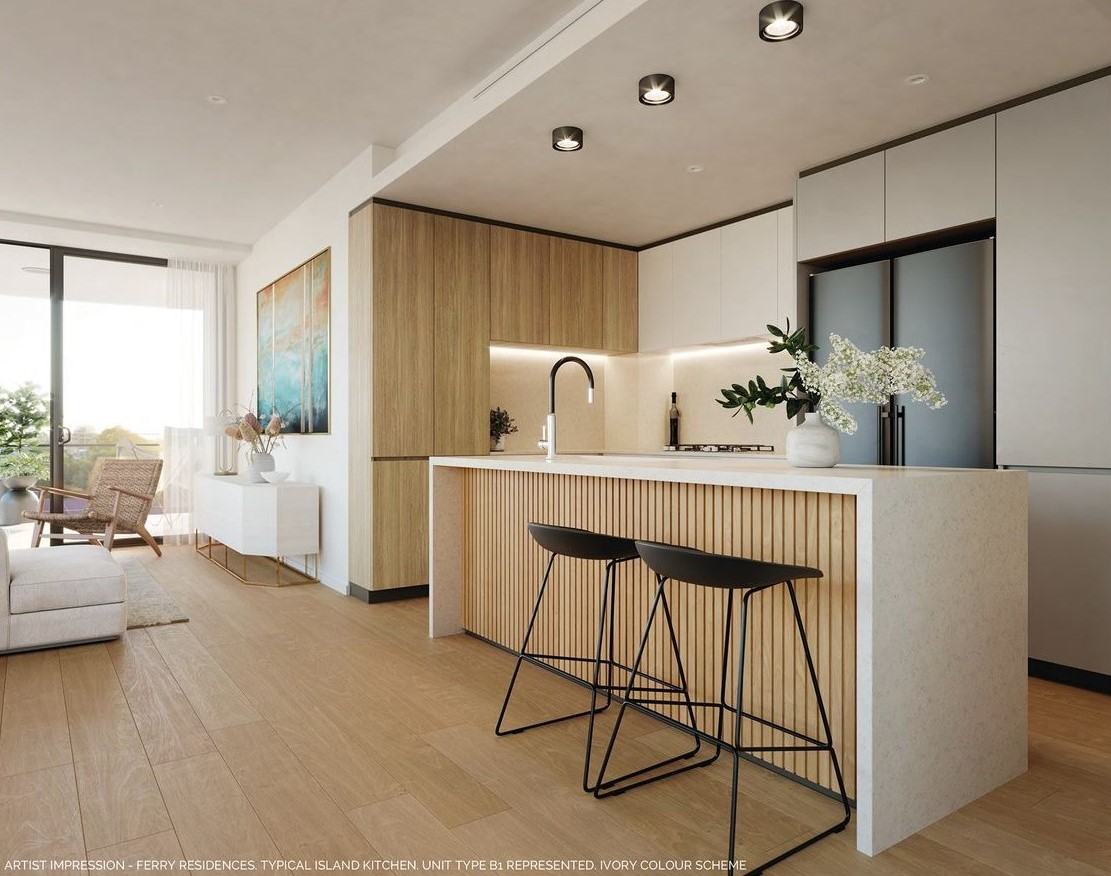 Customisations within Pradella's boutique residential projects in West End demonstrate the developer's nimble versatility to supersize luxury on a grand scale, with homebuyers altering floorplans and even amalgamating entire apartments to create the residence of their dreams.
An array of unique customisations have been carried out at residences within the recently completed Montague Markets, with the prominent Pradella going the extra mile to cater to owner-occupier requests.
Montague Markets' now sold out Ferry Residences has proved a popular location for buyers looking to create their ideal sanctuary, with residents knocking down walls, changing room functionality and more.
Ferry Residences homeowner Blaine Ballerini says that while Montague Markets offered superb liveability for him and his partner, Paul, they explored a different way of doing things to suit their lifestyle.
"We love an expansive kitchen so we were thrilled when this was in excess of what we envisioned an apartment kitchen would be, however, we wanted an alteration to the pantry to better-suit our preferences," Blaine said.
"We chose to reconfigure the nearby powder room into a dual-purpose laundry and butler's pantry which flows straight off the kitchen. This was done off-the-plan, so Pradella carried out the works and even installed the cabinetry for us.
"It was a very easy process. The finished result has a beautiful natural flow and it works incredibly well for us."
By altering construction plans and carrying out high-quality customisation works prior to residents moving in, Pradella continues to demonstrate why it has long-term success as Queensland's chosen inner-city developer for upmarket residential living.
Pradella Sales and Marketing Director, Lee-Anne Kielar, says that Pradella undertakes comprehensive market research and product testing which prioritises homebuyer preferences, resulting in unrivalled architectural innovations in apartment living.
"Pradella continues to create premium apartment offerings which boast exceptional space alongside superior features and finishes which are a direct result of buyer demand," Ms Kielar said.
"While our team of architects and designers plan each residence with liveability at the fore, naturally there are instances where homebuyers require further customisations to suit their unique lifestyles.
"We're proud to be able to create personalised solutions that work for our residents which contributes to Pradella's reputation as a longstanding and trusted developer of luxury residential apartments."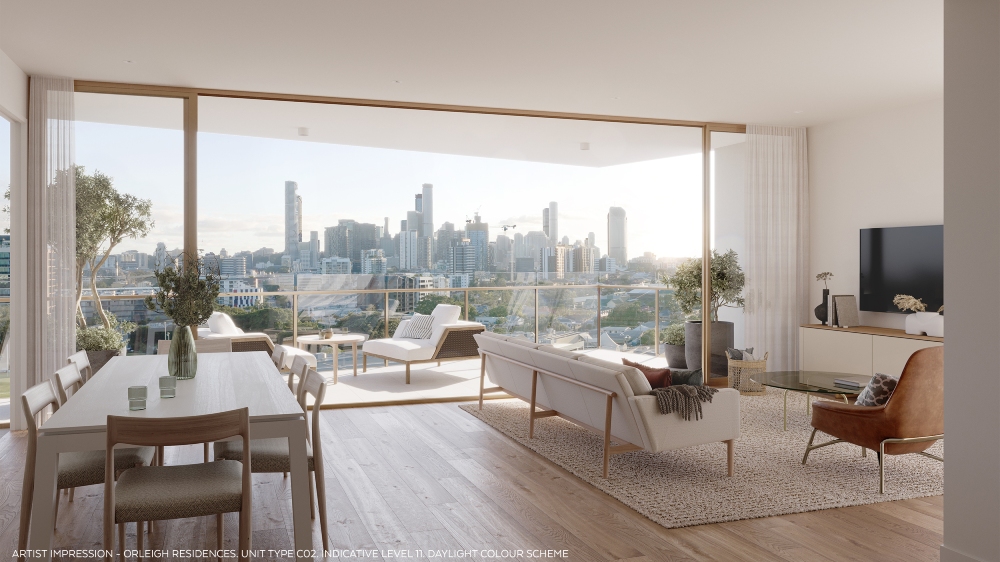 Pradella's latest example of sprawling boutique living spaces can be found at its sought-after Enclave project located 750m from Montague Markets at 11 Pidgeon Close, West End.
With Stage One currently under construction and with Stage Two already over 80 per cent sold, Enclave offers unparalleled spatial benefits that have been thoughtfully planned by Pradella, resulting in less apartments to create an excess of living space within each residence.
Enclave's Davies Residences is the last chance for homeowners to secure a residence, with a selection of boutique apartments available from $630,000.
The Enclave Sales Display is located at 321 Montague Road, West End and is open Wednesday to Saturday from 10am to 4pm and Sunday from 10am to 2pm or by private appointment.
To learn more about Davies Residences or to register your interest