November 23, 2021
RESIDENTS DOUBLE AS RETAIL TENANTS AT MONTAGUE MARKETS

The West End appeal is strong for residents who also double as retail tenants in Pradella's thriving new Montague Markets precinct.
With Pradella's successful Montague Markets development selling out in only six months, all residents are now settled in and enjoying the convenience and comfort of the flourishing masterplanned community.
Along with the luxurious residences above, the vibrant retail space below has become a popular place for locals and visitors to frequent for shopping, socialising, relaxation and more.
With a strong market outlook on the horizon for West End, residents with tenancies report the unmatched convenience of Montague Markets played a major role in their confidence to invest in the bustling locale.
Montague Markets owner-occupier and business owner Blaine Ballerini says that since moving into the new retail space, he and his partner Paul's specialty homewares boutique has flourished, with a dynamic mix of customers drawn to the area thanks to its similarity to the eclectic laneways of Melbourne.
"With one successful Ollie and Lloyd store already at Gasworks, we felt that Montague Markets wasn't dissimilar to the Newstead area and that it could be a convenient location for our customers on this side of the river," Mr Ballerini says.
"In fact, our little West End community has many characteristics of the cultural pockets of Melbourne – like a little slice of Fitzroy, Collingwood, or Richmond."
"Since opening day last year, the store has gone extremely well and we're very, very happy with how it has been received by locals. We have really hit the ground running and that's got a lot to do with the target demographic in the immediate area. It has definitely exceeded our expectations."
One of a few Montague Markets residents with commercial tenancies, Mr Ballerini says his favourite thing about having his home above the retail space is the unmatched convenience and the comfort of never straying far from West End's enviable connected lifestyle.
"I love the ease of just coming home from a day's work and simply opening the door to a lovely home that overlooks the city – it's hard to beat," Mr Ballerini said.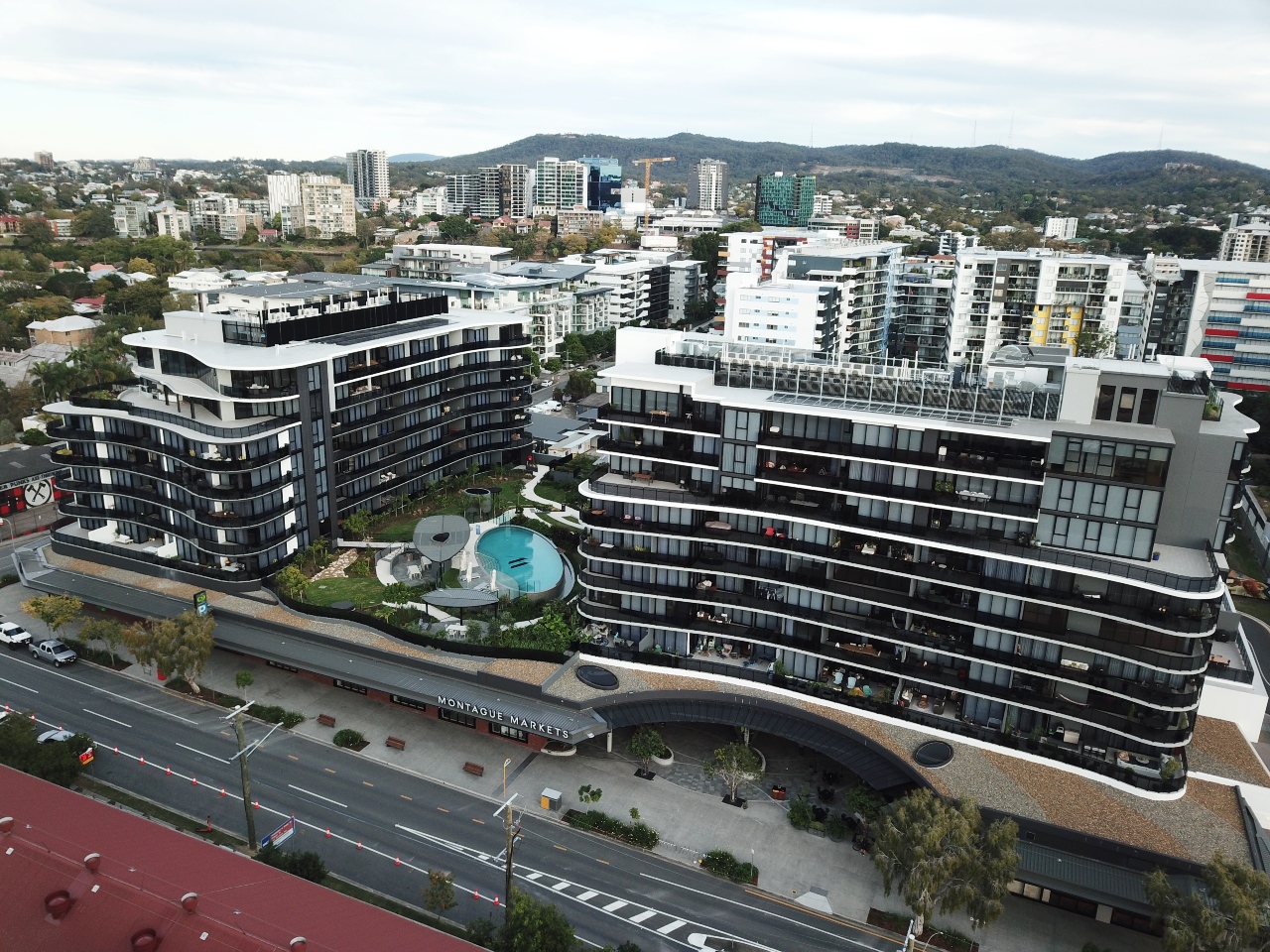 Located only minutes from the Brisbane CBD and renowned for its cultural diversity, West End is among the inner-city suburbs set to experience substantial growth due to its desirable lifestyle benefits.
Add to this the hallmark features of a Pradella masterplanned community and it's easy to see why this sought-after project had eager buyers waitlisted for their next West End development, Enclave.
Enclave has experienced outstanding success since it launched earlier this year, with Stage One's Orleigh Residences selling out in record time, and only a few residences remaining in Two's Davies Residences.
With Stage One's Orleigh Residences currently under construction, Enclave offers luxurious living on a grand scale, featuring sprawling boutique residences and an unparalleled array of exclusive resident amenities including a rooftop 'Eden', fully equipped wellness centre and gym, and a picturesque resident-only resort pool.
The Enclave Sales Display is located at 321 Montague Road, West End and is open Wednesday to Saturday from 10am to 4pm and Sunday from 10am to 2pm or by private appointment.
Limited opportunities remain. To learn more about Enclave or to register your interest